Today (18 December) we launch our social media campaign to 'encourage' WorkSafe Victoria to prosecute the Victorian government over the hotel quarantine disaster. Prosecution must occur.
800 deaths must not be ignored or forgotten.
No one must be above the law.
Here's our ad. Click on the image for the YouTube video (43 secs):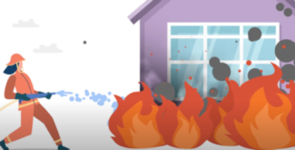 Get the word out. Spread the message.
Share this ad. Share the link.
Support our social media advertising campaign. Contribute $s here to our campaign.
Just $10 will enable around another 50 people to hear/see the message.
Stay up to date with the campaign. Register your details here for information and updates.