It can take a long time for justice and the rule of law to hold people accountable (particularly powerful people), where such accountability is proven to be warranted.
We made our attempt in Victoria to require WorkSafe to hold people (powerful people) accountable for the failures of the 2020 Hotel Quarantine disaster which resulted in 801 deaths. The Victorian Supreme Court 'knocked us out' on a technicality which meant that the Court did not have to rule on WorkSafe's refusal to do its job!
Discernable recently interviewed SEA's Ken Phillips (Executive Director) and Nick Karamouzis (Chair) where we gave a full report (26min).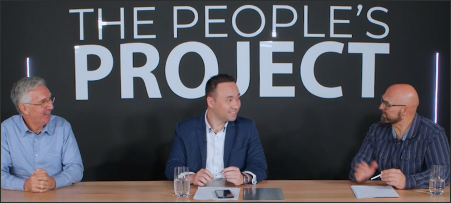 But this issue is not over—not by the (proverbial) long shot! A class action for damages is proceeding in the Victorian Supreme Court with considerable success so far.
Class action—Victoria
The class action by the international legal firm, Quinn Emanuel, is suing for damages inflicted on the thousands of businesses forced into lockdown during 2020. As with SEA's application,  the state government attempted to have the application knocked out on technical grounds. But the Full Court of the Supreme Court has dismissed the government's attempt. The action now progresses. Speculation is that a successful ruling could result in a payout to affected businesses in the many billions of dollars, even enough to bankrupt Victoria.
You can follow the class action here.
Michigan class action took nine years
It's instructive to note the successful class action in the US state of Michigan where the ex-Governor and eight other government officials faced criminal charges, including manslaughter. This happened after a government-induced health crisis in the city of Flint in 2014. The crisis resulted in twelve deaths and some 90 cases of Legionnaires' disease.
Just this month the Michigan Supreme Court awarded $US600 million ($A900 million) to finalise the class action for damages—a damages situation vastly smaller than that which occurred in the Victorian lockdown. But note that it took nine years to reach final settlement.
We'll continue to follow the Victorian class action and keep you updated.