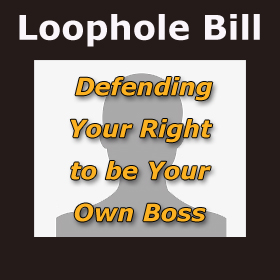 The Albanese federal government has a plan and agenda to (effectively) outlaw your right to be your own boss, to be self-employed. It is doing this under the banner of 'employee-like'.  The government says that if you are self-employed but 'employee-like', they will force you into the employment (industrial relations) system. We oppose this.
The 284-page highly complex Loophole Bill was presented on 4 September 2023. It has passed the lower house and is now being reviewed by the Senate. If the Coalition opposition and six of the seven independent Senators reject the legislation, it will not pass in the Senate. Our objective is to have this defeat occur.
Here we explain our reasons (YouTube, 19 Minutes):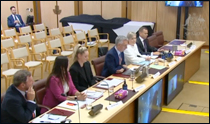 $ Support our campaign
We're active asking the Senators to oppose the Bill. This means multiple trips to Canberra. $500 (approx.) pays for a return airfare.
Contribute here so we can continue our full-on campaign.
The Loophole Bill
The Loophole Bill was presented on 4 September 2023.
Click here for the website of the Senate Committee that is reviewing the Bill. Our submission to the inquiry is here.
We've prepared detailed analysis papers on key parts of the Bill. (Current as of 27 October). These have been incorporated into our Senate submission above.
In summary:  The Bill overrides the High Court's determinations on 'employee vs self-employment'. It breaches Australia's International Labour Organisation obligations to protect the status of self-employment. It overrides Australia's competition laws and limits the power of Australia's competition regulator (the ACCC). It defines the commercial contract as an employment contract. It regulates self-employed people as employees. It regulates digital platforms (the gig economy) to remove their commercial basis. It regulates owner-drivers as employees.
It attacks the incomes of casual workers (2.7 million people) and the incomes of self-employed independent contractors (1.2 million people) and gig workers (970,000 people).
Campaign updates from 6 September 2023 onwards (after the Loophole Bill)
We responded to the governments 'consultation' paper April 2023
Ken Phillips gives a simple 5-minute explanation: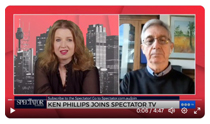 Campaign updates before 6 September 2023 (before the Loophole Bill)
Related campaign info
For 20+ years SEA has been campaigning to defend everyone's right to be their own boss should they wish. Over those years we've built a huge body of work and information:
International Labour Organisation
What is an independent contractor (members only)