At Self-Employed Australia we're covering what seems to be a wide range of topics. In fact, these all come back to a central 'thing' that we seek to protect—namely, your right to be self-employed should you wish. That is, your right to Be Your Own Boss.
One of our great supporters is Discernable, an on-line blog television channel run by Matt Wong. Matt's a true self-employed, small business innovator. He's invested his own money, time and effort to pursue a vision that says that media news and issues coverage doesn't have to be slogan-slamming but can undertake patient, intelligent coverage of issues.
If you haven't watched Discernable we highly recommend doing so. If you're like us, you're likely to find the long (frequently 2 hour) interviews engaging, addictive and binge-watchable. The stories that come from Matt's guests are fabulously insightful.
Matt has interviewed SEA's Ken Phillips on several occasions covering our Not Above The Law campaign and more. Just this week Matt interviewed Ken and SEA chairman Nick Karamouzis.
The interview is available here.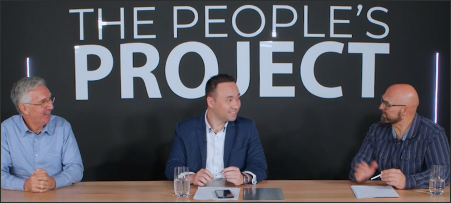 We covered a range of topics. And to make it easy for you here are the timeslots of the issues we covered.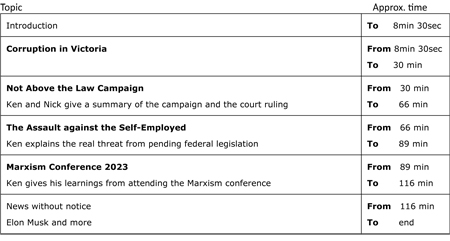 We trust our interview gives you a good handle on our campaign efforts.