Suddenly Xmas is upon us. What a year!  Season's Greetings to all our members and followers! We wish you the very best for a 'non-lockdown,' 'sudden rules change' Xmas and holiday season.
Here's a quick pre-Xmas update for you on our two main campaign activities.
Victorian Government OHS prosecution campaign
The fund-raising response has been outstanding. We're looking solid in achieving our funding target for the legal campaign. We try and ring people to say thanks for contributions but the numbers have become a bit overwhelming. Please accept our thanks if we haven't rung you.
The funding is so solid that we've started the process of spending serious money on lawyers. The full legal team had a long and highly productive Zoom conference early last week. Tasks have been allocated, research into the finer details of legal issues is occurring, and preparation of court papers has begun. We'll keep you updated during January. I won't go into the details at this stage.
We've had quite a few queries around the fact that WorkSafe is prosecuting the Victorian Health Department and what this means. I've prepared another short video explaining that the prosecution of Health doesn't change the fact that individuals also need to be investigated with a view to prosecution.
Here's the YouTube video: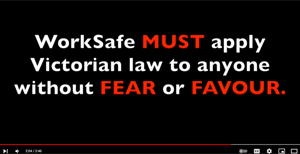 Reform of the Australian Taxation Office
Our decade-long campaign to reform the ATO rules governing how it is required to treat small businesses continues. Yes, we've been on this case for 10 years. Yes, we are persistent.
Here's the ABC coverage of what we're seeking: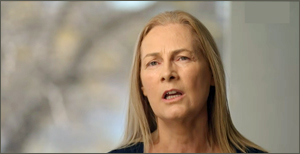 You'll be pleased to hear that we are in discussions with the ATO on our Taxpayers Rights Agenda based on the USA model for regulating the IRS. The ATO is showing genuine interest and seems to want to understand. That's good. We'll continue the discussions.
Other major issues
The new Federal 'pay on time' laws are now in full implementation. This is hugely important for small business people and a great Xmas present. We'll provide some updates in the New Year.
The beefing up of Unfair Contract laws is slower than we'd like. The new Federal Bill has across-the-board support but seems to be caught up in an overloaded Parliamentary backlog of Bills. We hope it proceeds before the next Federal election. We'll certainly push for this.
So again. Season's Greetings to everyone. Let's all trust that planned holidays, long overdue family gatherings and some well-deserved relaxation occurs without Covid-reactive government interference.