We're pleased to report that our fund-raising efforts to enable us to take WorkSafe Victoria to court is going really well. Again, our huge thanks to everyone who's put in. Last week, new contributions kept coming in, everything from $5 and up. We're well on track to raise the needed money. If you haven't read our legal strategy, here's the link to the summary.
We've put together another short video that asks the question: are we picking on the Victorian Premier? I explain that it's about the rule of law. Everyone should be subject to the same rules. No-one should be above the law. And I also explain the basics of the work safety breaches that we say require prosecution.
Here's the video (4′ 28″):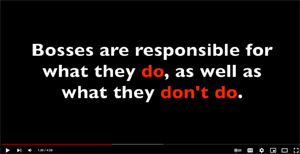 The issue is not just a Victorian issue. It's an issue at the heart of every democracy and the 'rule of law' in societies. We're pushing on a local Victorian situation, but it's about a principle that applies to all 'civilised' societies. There should never be 'one rule for the rulers and a different rule for the ruled'.
We can tell you that our legal team has now started working on the specifics of the required court papers. It's a big job so it will take some time. But we'll keep you up to date.
And we're starting a new round of radio ads. Here's the latest 30-second ad:
We need to keep the money arriving of course. We'd appreciate it if you could pass on our information to people you know who may be interested.
Here's the link to the contribution page.