Last week we let you know that we are ready to go to court. And we asked for your support.
We've had a massive response and thank everyone who has contributed.
This is to bring you up to date on some more info.
Today we started radio ads on Melbourne talk back radio 3AW.
The response has been huge!
The ad runs all week.
Here's the 30-second ad:
We're producing a series of short videos explaining why WorkSafe must do its job and why prosecution of individuals should occur. The Victorian hotel quarantine disaster in 2020 led to 801 deaths and cannot be ignored.
Here's the first video (2.58s):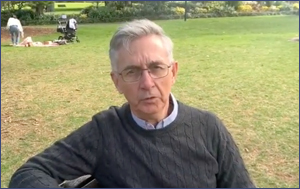 We explain why WorkSafe Victoria must prosecute government departments and individuals. Our Not Above the Law campaign is calling on WorkSafe to do its job. No-one should be above the law.